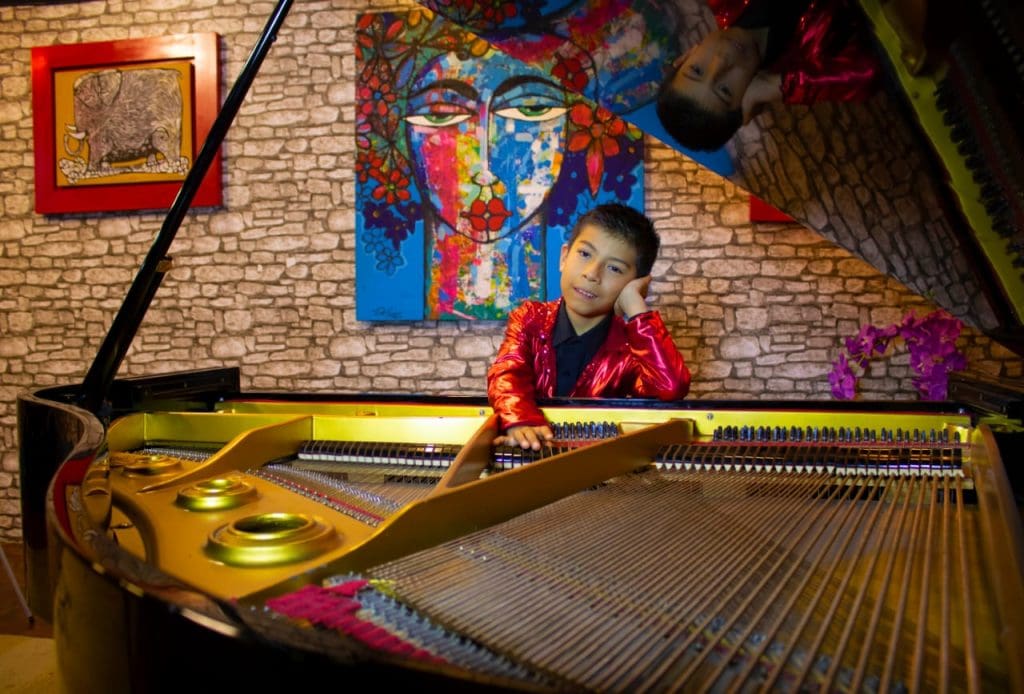 Participant No. 15 Amateur category
José Leonardo Miranda Zapata. Mexico, Texcoco
Nationality: Mexican
Age: 10 years old
Has been playing piano for two years, from eight.
Country/State/City:
Mexico, Mexico, Texcoco

Independent studies.
Professor's list:
José Mauricio Miranda
Vlada Vassilieva
Anatoly Zatin
Biography:
José Leonardo Miranda was born on 08.12. 2010 in Texcoco, Mexico.
Started studying piano at the age of eight under his father's instruction.
In April 2021 he made his debut in «Centro Cultural Mexiquense Bicentenario» in Texcoco, Mexico.
His repertoire consists of piano works by composers such as Bach, Mozart, Beethoven, Chopin, Liszt, Shostakovich and Philipenko.
In August 2021, José Leonardo participated in master classes with the pianist Rodolfo Ritter in the «Festival de Música Los Volcanes» from the Conservatory of Music of the State of Mexico.
In addition José Leonardo develops as a musical arranger, and his music has been performed by the Texcoco Municipal Symphonic Band and the Mexico State Winds Ensemble.
Currently he is a pupil in the Duo Petrof Chair at the University of Colima, Mexico, under the instruction of Anatoly Zatin and Vlada Vassilieva teachers.
On 27 November this year, he won first place in the category up to the age of 13 of the Contest for Young Interpreters of the University of Colima Mexico.
Repertoire:
*Beethoven, Sonata Op.49 No. 2 in G major. Allegro ma non troppo.
(3:33 minutes).
*Chopin, Waltz op.69 no.1 in A flat major.
(3:48 minutes).
* Liszt, Etude Op.1 No. 4 in D minor.
(1:16 minutes).