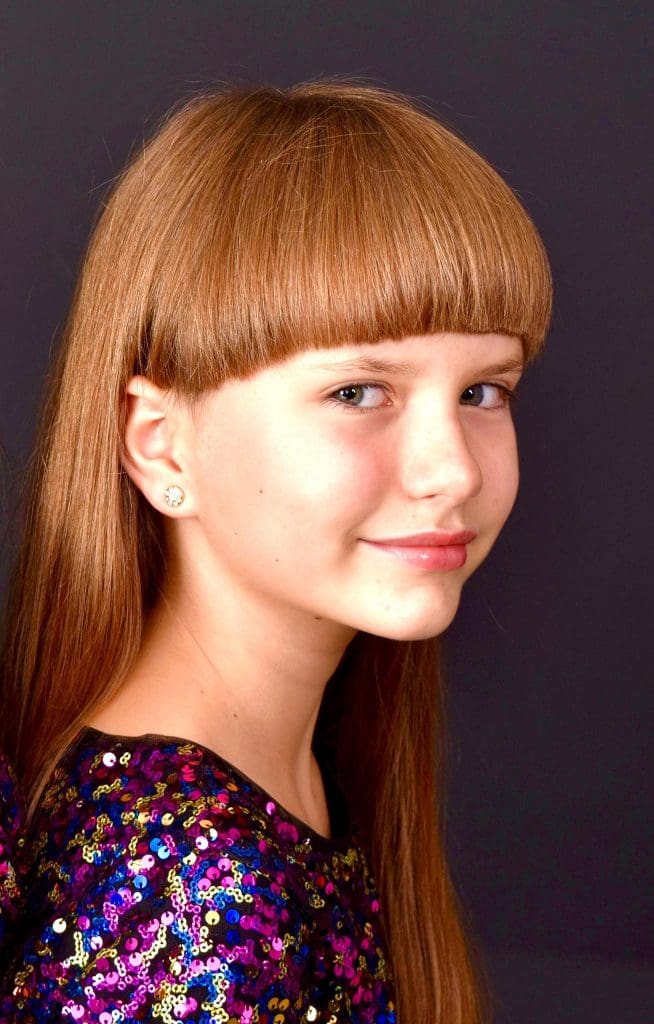 Participant No. 3 Professional category
Kleja Kasubaite. Lithuania/Ukraine
Nationality: Lithuanian
Age: 11
Country/State/City Lithuania/Ukraine
Music School: Kyiv V.Kosenko music school
Professor: Viktoria Diubenko
How long have you been playing piano/from what age: Since 1 st of September 2016
Biography:
I am KLĖJA KAŠUBAITĖ (11 years old). I am Lithuanian, but more than a half of my life I've spent abroad – my dad is Lithuanian diplomat, so we have to change place and countries time to time. We moved to Ukraine in 2018, and since then I live and study in Kyiv, Pechersk International School and V. Kosenko Music School (Viktoria's Diubenko piano class).
I started playing piano in 2016 and since then started to participate in the competitions — gained not only great experience, but also won titles of many international competitions in piano solo and piano duo categories (in USA, Russia, Malta, Indonesia, France, Italy, Austria, Spain, Switzerland, Ukraine, Serbia, Germany, Hungary, Poland, Lithuania, Estonia, Latvia).
My list of achievements includes 6 Grand Prix and 30 first places in Piano Solo category; plus 18 first places and 6 Grand Prix in a Piano Duo category with my elder sister Kaja. Performed with 5 chamber and symphony orchestras in Lithuania, Latvia and Ukraine (conductors M.Bergs, V.Redya, M.Lysenko, M.Barkauskas, T.Ambrozaitis). Participated in recognized
international music festivals in Lithuania — "M.K.Čiurlionis Festival", "World Voices", "St. George's art season", "Kaunas Philharmony Festival for Young Performers", also in the festival in Belarus, Brest "January's musical evenings", performed at the Royal Palace in Warsaw (Poland). My debut at the Lithuanian Philharmonic in Vilnius happened in November 2021, at the famous International Piano Festival, under patronage of great Lithuanian Maestra Mūza Rubackytė. I am also cooperating with two foundations — the
Foundation of the President of Ukraine Leonid Kuchma and the Foundation by Mstislav Rostropovich for talented children. For high artistic achievements I was awarded the Letter of Honours of the President of Ukraine, as well as two times awarded the MAXIMA scholarship and the title of «Lithuanian Maximalist». In 2020 and 2021 twice became the
winner of the scholarship of the Mayor of Kyiv city V.Klychko.
Program:
J.S.Bach. Prelude and Fugue E major, WTC1, BWV854;
F.Schubert. Impromtu op.90 No.2;
M.Glinka/M.Balakirev. L'Alouette.
H.Villa-Lobos. "O, Polichinello!"