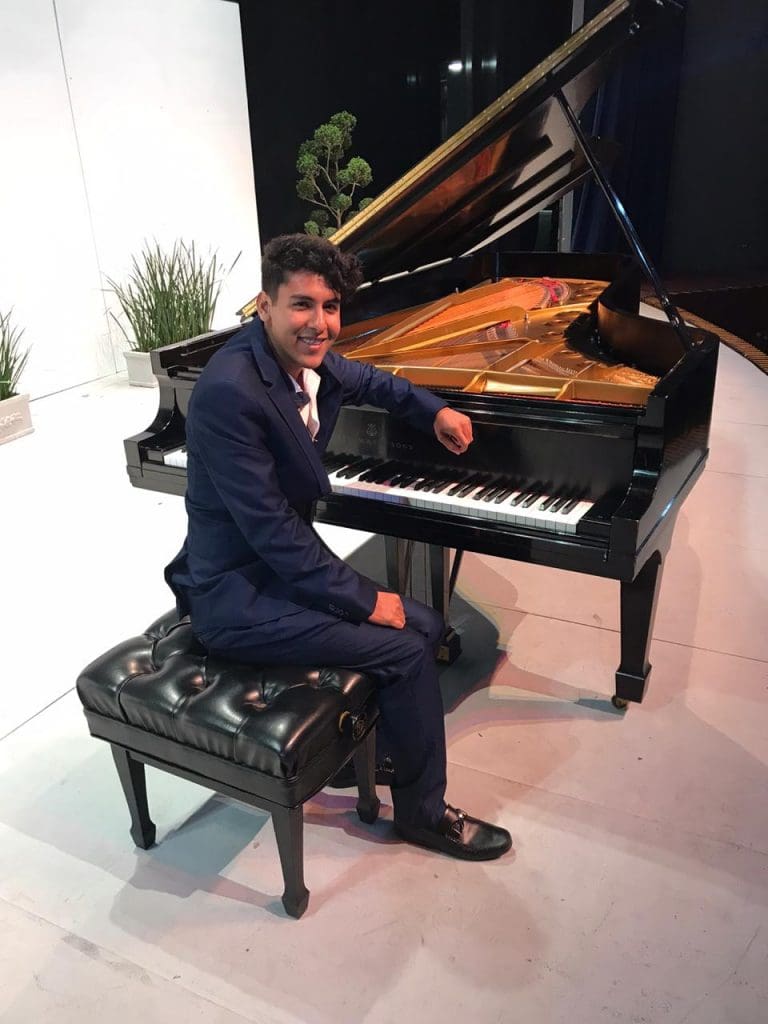 Participant No. 12 Professional category
Marco Antonio Reyes Cervantes. Mexico, Puerto Vallarta, Jalisco
Nationality: Mexican.
Age: 19.
Mexico, Puerto Vallarta, Jalisco.
Music School ( if applicable ): Instituto Universitario de Bellas Artes Universidad de Colima.
Professor's list ( if applicable ): Cindy Solórzano Ávalos.
How long have you been playing piano/from what age: I started when I was 16.
Biography:
Marco Antonio Reyes Cervantes born in Puerto Vallarta. He started taking piano lessons since he was 8. But it was not until he was 16 that he moved to Colima to Study as a formal career. Starting with his formation as a professional pianist.
Since there, he had participated in some piano competitions and won prizes such as:
1 prize at ANUIES music competition in Nayarit.
2 prize at Parnassos national competition for young piano competition in Monterey.
1 prize and grand prize at Carmel Klavier Latam in Bogota, Colombia.
1 prize at Concurso para jóvenes intérpretes in Colima.
2 prize at Carmel Klavier International Piano Competition in Indiana, USA.
He continues studying at the same institution, preparing himself for more piano competitions and
projects.
Name and duration of every piece:
● Johann Sebastian Bach: Prelude and Fugue no. 1 Book II. (4:12).
● Ludwig Van Beethoven: Sonata op. 53 no. 21 «Waldstein». (8:50).