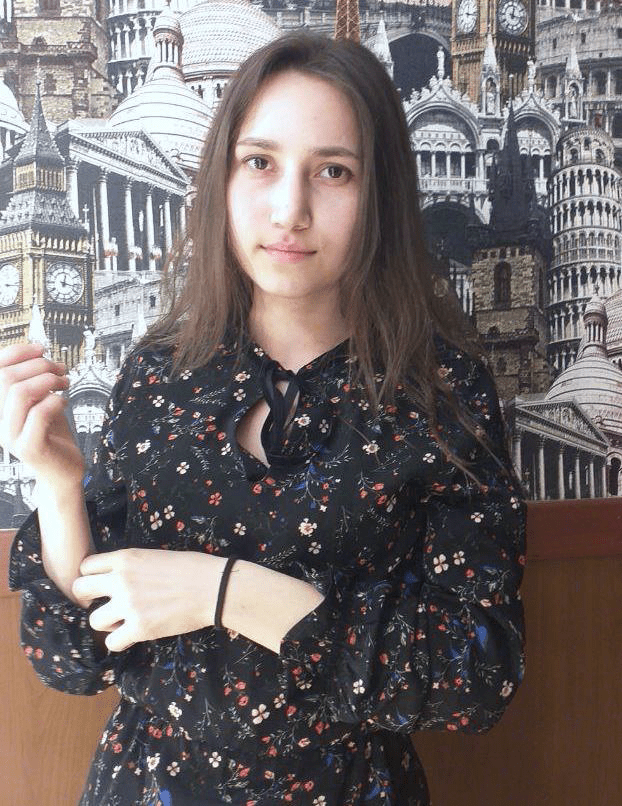 Participant No. 6 Professional category
Akmila Rakhimova. Tashkent, Uzbekistan

Age: 22
Music School ( if applicable ): College of Arts. M. Ashrafi; State Conservatory of Uzbekistan.
Professor's list ( if applicable ): Usupova O. U.
Biography:
Rakhimova Akmila. I was born in 1998, October 21, in Bukhara, Uzbekistan. From 5 to 7 years old I was engaged in rhythmic gymnastics. In 2006 I entered the music school № 5 of Bukhara. In 2013 I graduated from a music school with honor of direction of Piano. In 2014 I was entered the Art College named after M. Ashrafi , department-piano. In 2018 I entered the State Conservatory of Uzbekistan.
In 2013 took part in the «Kamalak yulduzlari» festival. In 2016 took part in the competition dedicated to the day of Memory and Honor. In 2018 took part in scientific and practical student conference to F. Mendelssohn of the topic of piano concerts. In 2019 took part in the festival dedicated to the piano music of Uzbek composers.
Program:
F. Chopin — Etude op.10 no.8 (2.59 min)
P. Tchaikovsky — «Dumka» op.59 (8.05 min)