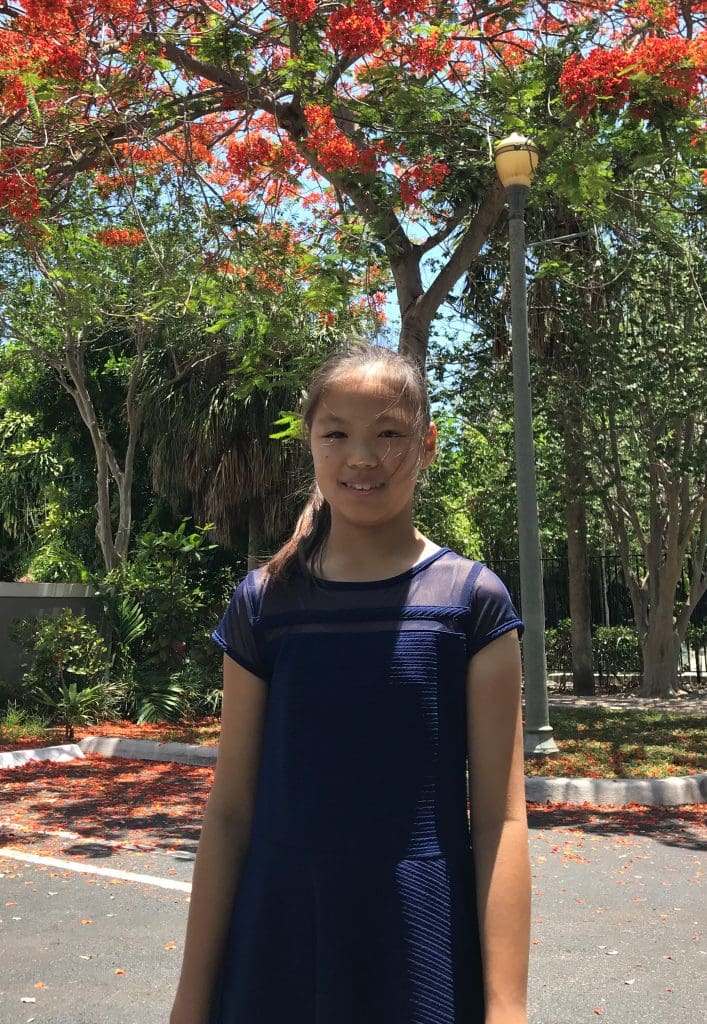 Participant No. 12 Amateur category
Scarlett Huang. USA/Florida/Boca Raton
Nationality: American
Age: 13
Country/State/City: USA/Florida/Boca Raton
Music School ( if applicable ): actual or/and previous N/A
Professor's list ( if applicable ): actual or/and previous N/A
How long have you been playing piano/from what age: I have been playing piano for 6 years and started
from age 7.
Biography:
Scarlett Huang is from Boca Raton Florida and is an eighth grade
student at Bak Middle School of the Arts. She has been learning piano for 6 years since the age of 7.
She is currently the student of Dr. Raisa Isaacs. In 2018, Scarlett participated in her first Royal Conservatory of Music (RCM ) Certificate Program Assessment. She has passed all levels (currently on level 10) with First Class Honors and also some with Distinction. In 2020, she participated in the
International PianoArt Competition and received an honorable mention. She has also competed in the 6 th Edition, 2021, of the Great Composers Competition Series- Art of Piano and won First Prize.
Repertoire:
Impromptu Op. 90 No. 4 in Ab Major- Franz Schubert