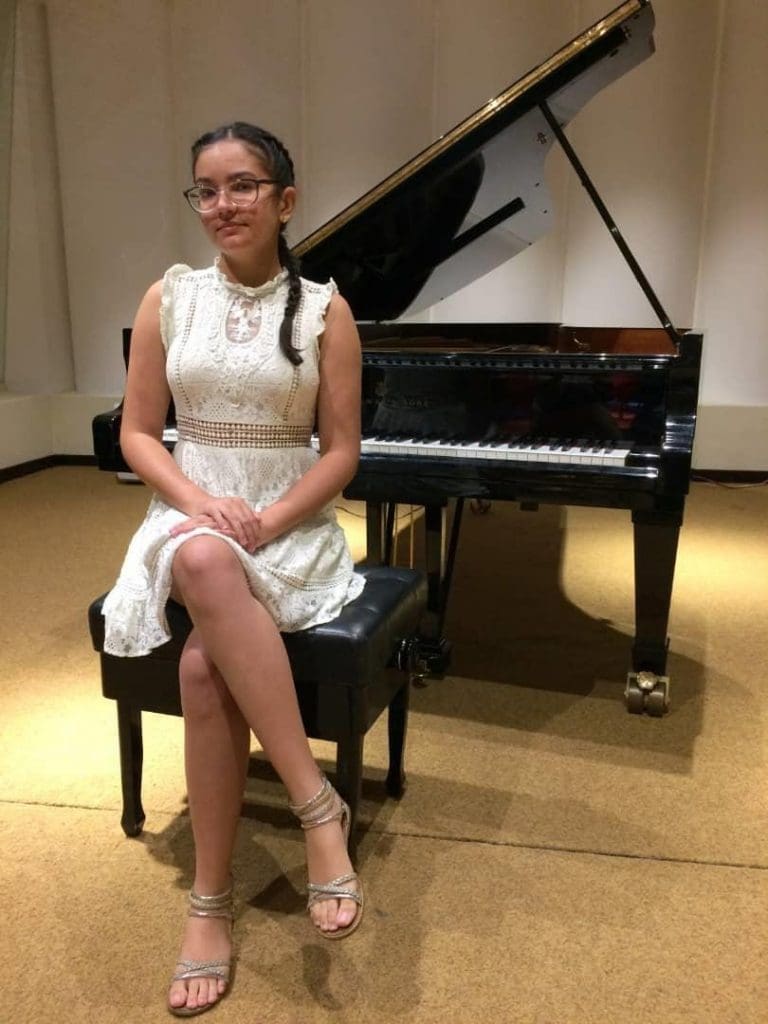 Participant No. 10 Professional category
Sofia Maria Iraola Macias. Havana, Cuba
Nationality: Cuban
Age: 18 y/o
Country/State/City: Havana, Cuba.
Music School: National School of Music of Cuba
Professor's list: Rosalia Capote Alvarez
Caridad Lopez Jimenez
Arian Alegre Guerra
Jessy Santana
How long have you been playing piano/from what age: Since I'm 8 years old.
Biography
Sofia Maria Iraola Macías was born in Cienfuegos (Cuba) on July 19, 2003. Her first steps in the music took place in the Provincial School of Art «Benny Moré» of her hometown, where she stood out for her performances at Cuban music festivals, and other organized concerts by the Chair of Piano
of that educational center. Most relevant professors at the beginning, in control of her piano education at the Elementary level were Caridad López Jiménez, Arián Alegre Guerra and Jessy Santana. Upon entering the National School of Music of Cuba, located in Havana, she remains under the tutelage of Professor Rosalía Capote Álvarez, with whom she continues to develop her skills and growing professionally. She has participated in various competitions in her country.
In the 2015-2016 school year period, she obtained the Second Prize in the Regional Contest held in Sancti Spíritus, Cuba. In 2020 she participated in the Latin American Online Piano Competition Vivace-Finale, category C
from 17 to 21 years old, in which she won the Second Prize. Likewise, she has participated in didactic classes and concerts of the outstanding pianists Lucas Chiantore and Olga Valiente. She has received master classes from the Professor Antonio Carbonell and Professor Cecilio Tieles, and has been part of several concerts organized by the National School of Music in important venues from the country.
Repertoire:
Johann Sebastian Bach Prelude and Fugue in Bb minor First Volume BWV 867 (6'28 «)
Heitor Villa-Lobos Impressoes Seresteiras (6'46 «)
Leo Brouwer Sketch No.6 Mendive (2'40 «)